Just like the world around us, architecture and interior design is constantly evolving.
As designers and architects, keeping up with the latest global trends in bathroom, kitchen and laundry ware is vital — not only to enhance the aesthetic and functional qualities of the spaces you design, but to meet your clients' current, and future, desires.
This is especially relevant when there are months, or sometimes even years, between the design and build phase of your project.
But where does 'the next big design trend' start, and how does it go global? The answer is ISH.
Each March, ISH Frankfurt, the world's leading trade fair for HVAC and water, sets the design world alight with global trends for bathrooms, kitchens and laundries. 
These are the top five global trends that emerged from ISH 2023, that you can expect to see in Australian bathrooms, laundries and kitchens in 2023 and beyond.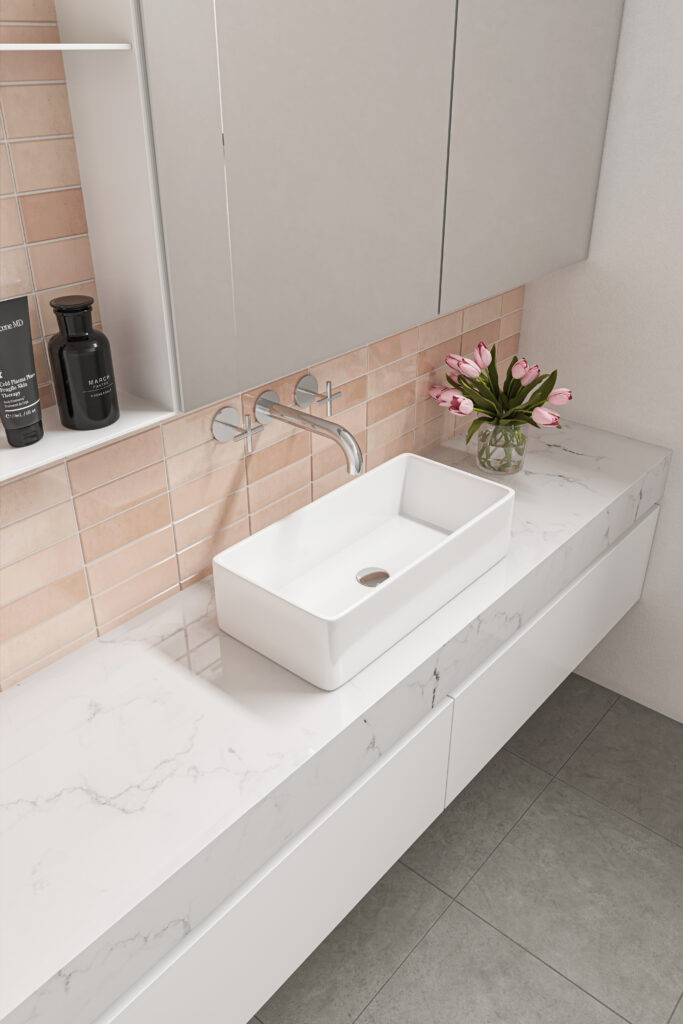 Compact bathroom design
Compact, or 'leaner' bathroom designs featured heavily at ISH 2023. This should come as no surprise with people the world-over (including Aussies) turning to apartment-living in record numbers. 
Just because these bathrooms have a smaller footprint, it doesn't mean there's any compromise on their aesthetic appeal or functionality, reports ArchiExpo.
"Its defining characteristics include simple aesthetic, scaled-down products, smart solutions, comfort and convenience and a high degree of customisation," they write in their ISH 2023 wrap-up.
Many suppliers — including Seima — are developing innovative solutions specifically tailored to small spaces, just like our all-rounder Limni 260 ceramic basin, on-trend Arko 310 basin, and Plati 230 basin, perfectly suited to narrow benchtops.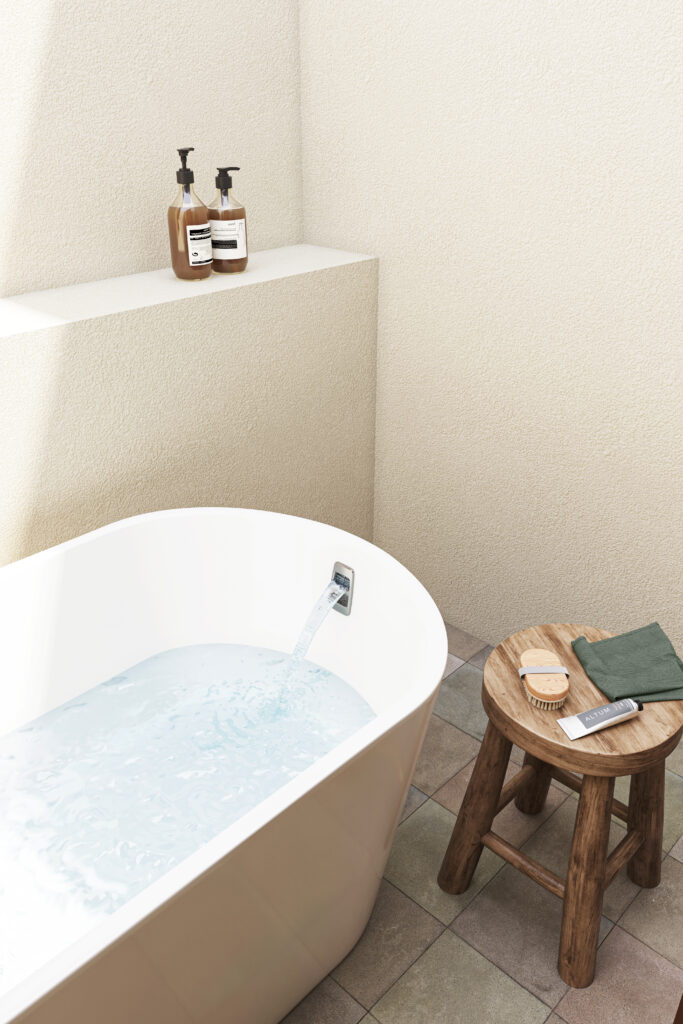 Smart solutions
Technology is infiltrating every aspect of our lives — and the bathroom is no exception, with 'smart' bathroom solutions taking centre stage at ISH2023.
This provides an "added injection of luxury" to bathrooms,  Lauren Lerner, founder and principal designer of Living with Lolo told Vogue. 
"We see clients adding steam showers with aromatherapy and bathtubs with features like air jets to make their bathrooms provide a more spa-like experience and ultimately enhance their experience in their own homes," she said.
"We are also adding smart features like the DVT shower system, which allows clients to program a customised shower experience with water temperature and pressure so that their experience is unique to them each time."
Seima's own 'Seima Smart' range of products, including our revolutionary new Smartfill® bath system, bath and basin Pop-Out Wastes and Blade sinks, are already changing the game in Australia.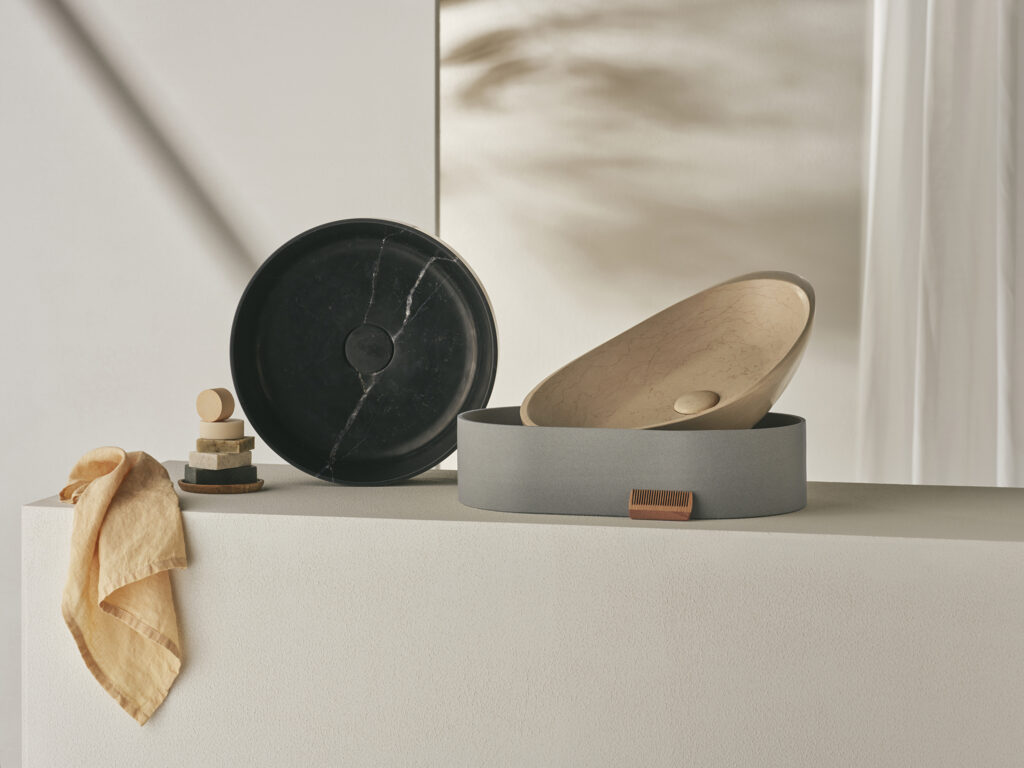 Natural stone
In both the kitchen and bathroom, ISH showed us that natural stone sinks are stealing the limelight from classic ceramic or stainless steel sinks.
This is being driven by a global trend toward warmer and moodier interiors that favour richer, darker tones in stone and metals, said Ines Kelly of Kelly Hopter interiors. 
"By using more interesting materials, sinks will become a more important design element than the more utilitarian versions of the past."
Create your very own bathroom sculpture from Seima's Lithos natural stone range, handcrafted by our artisan stonemasons.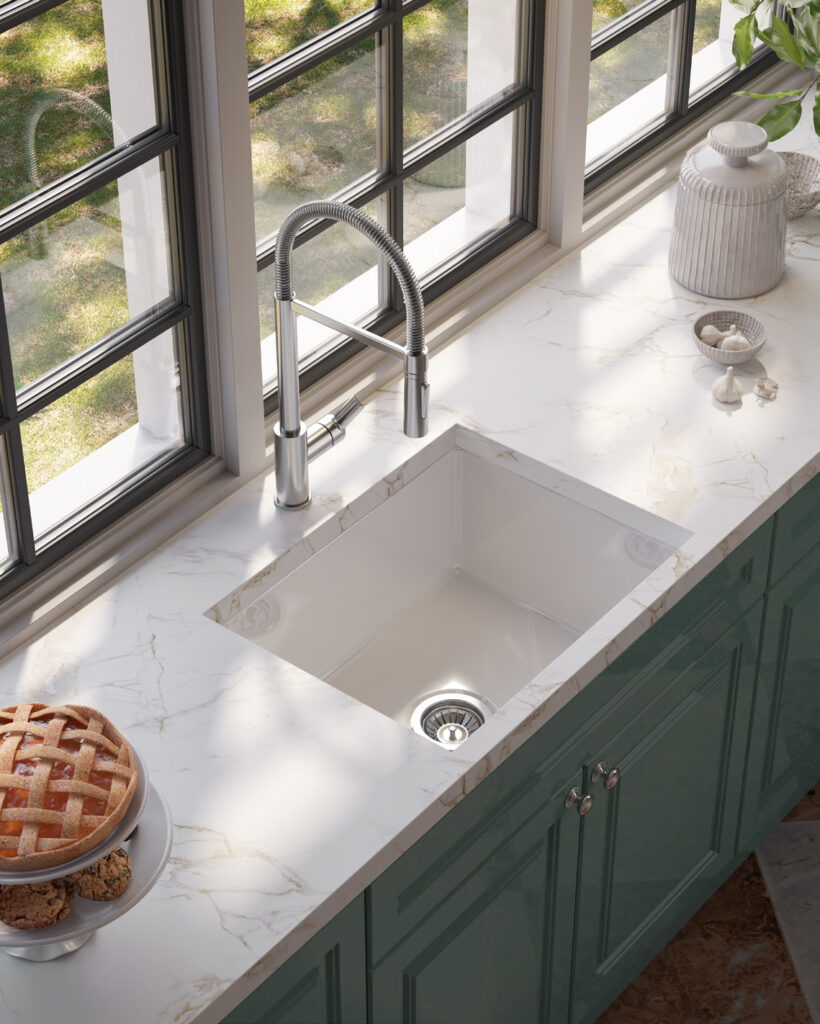 Modern farmhouse
Farmhouse sinks in the kitchen and laundry have been a breakout trend of the 2020s, and are showing no sign of slowing. 
Not only do farmhouse sinks make a statement, they're also incredibly practical, with plenty of room to wash dishes, delicate clothes, dogs and hold large floral arrangements.
For a modern twist on the traditional look, many designers are opting for darker materials, such as Seima's Arqstone Oros® sink in black. 
This is opposed to the more traditional white, which is seen in Seima's Odessa™ range of farmhouse sinks.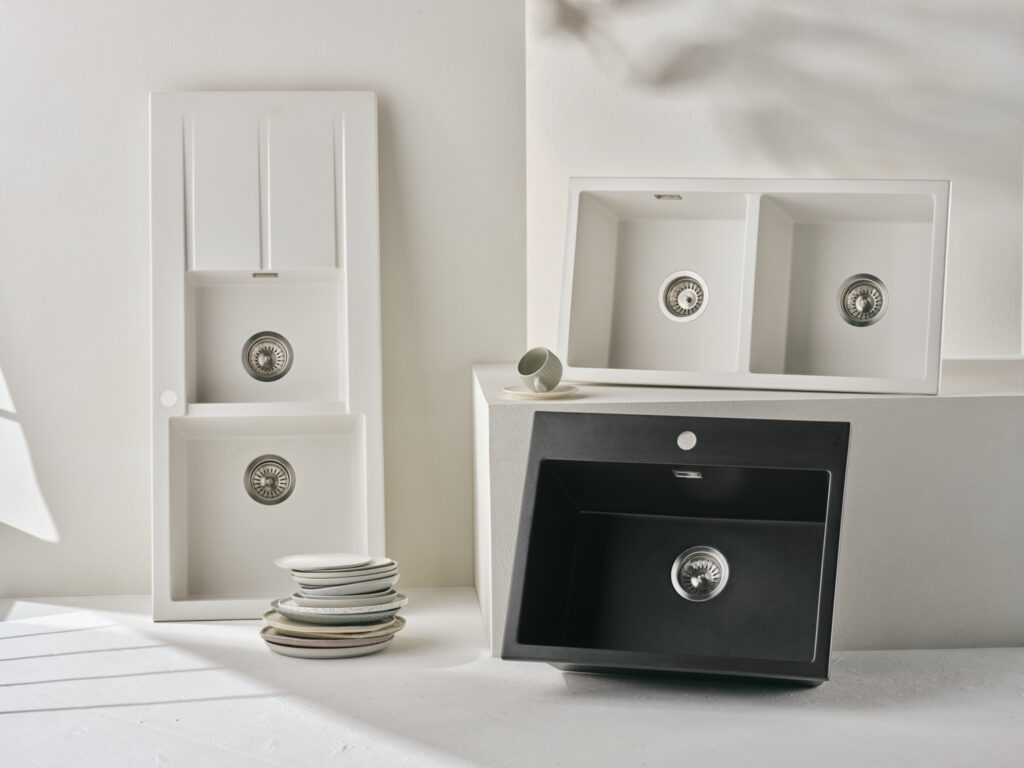 Double sinks
In 2023, two sinks are better than one, as consumers seek out practical design solutions for functional spaces like the laundry. From hand-washing clothes, to bathing houseplants, or washing hands – double sinks provide greater utility, and hygiene, for users.
Sleek and functional, Seima's double-bowled range of Kubic sinks are the perfect solution for the low-maintenance laundry, while the Arqstone Oros® 820 sink delivers an elevated look.